Serious About Food
With A Healthy Dose
Of Good Humour
A stylish departure from a traditional steakhouse, Mad Cow is
the right place to be for a great night out and a great dining time
with a casual yet cool experience. A convivial place to enjoy
the succulent flavour and best flame-grilled-to-perfection steak,
richly flavourful seafood, tasty appetizers and platters for sharing
that will leave your taste buds begging for another bite.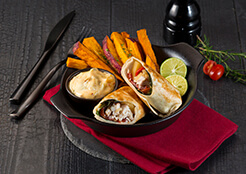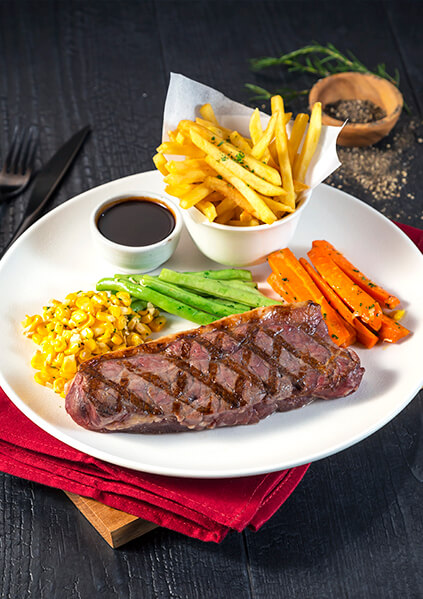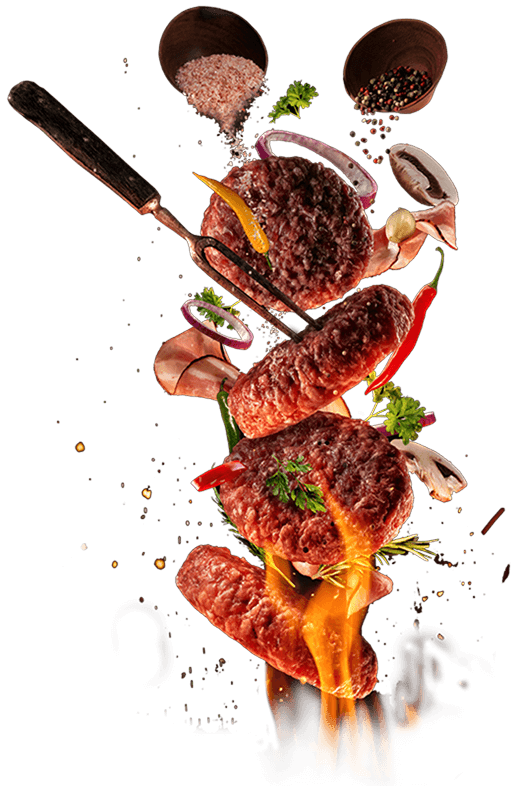 We Eat Slowly
And Savour Every Bite
We pride ourselves on our straightforward approach to serving our guests the best foods. With the highest quality ingredients and timeless recipes, everything in the menu is cooked flawlessly each and every time. Mad Cow is a restaurant where locals meet and families celebrate special occasions, possessing an extraordinary team that deliver exceptional service and an atmosphere of warmth that echoes memories of a long time past.
TODAY'S BEST
Maddie's Burger
Indulge in our handcrafted burger that is rich in flavor.
The delicious grilled Australian Angus beef patty,
completed with vegetables, caramelized onions and
melted cheese, served with French fries, garlic aioli
and Dijon mustard, surely will make you crave for more.
VIEW ALL MENU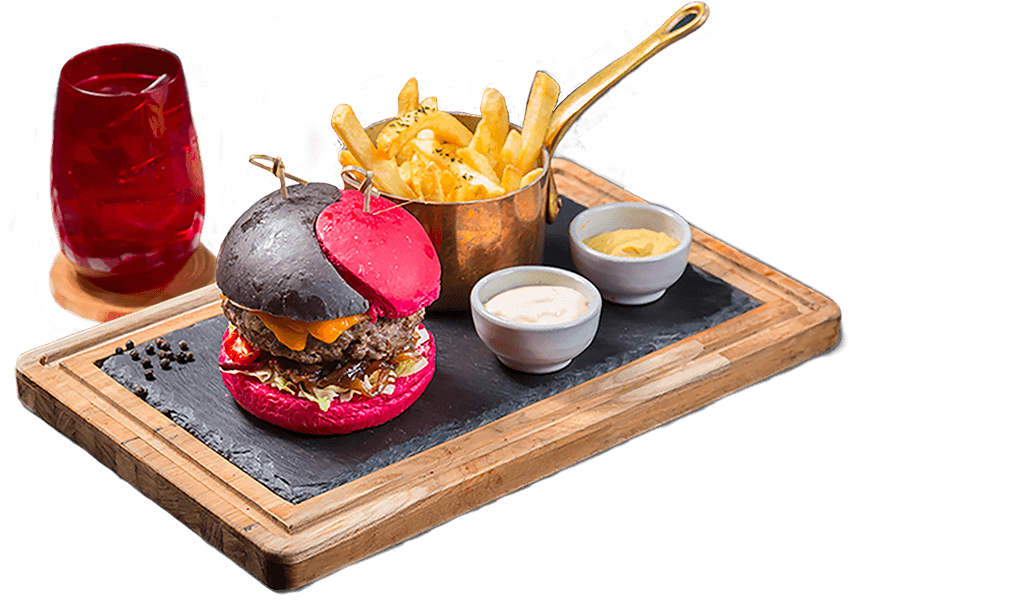 @madcowvimalahills