Mad About Steak
Mad Cow Vimala Hills showcases approachable dishes combining the comfort of indoor and outdoor spaces. The dining room, with a chic yet comfortable setting, is perfect for any occasion. The colourful interior is featuring bold and contemporary modern touch. Blended with subtle and casual traditional ornaments, Mad Cow will be the finest the resort has to offer. The sophistication does stop at the décor. Its serene at the same time energetic ambience, contributes to a truly unparalleled dining experience within Vimala Hills Villa & Resort complex.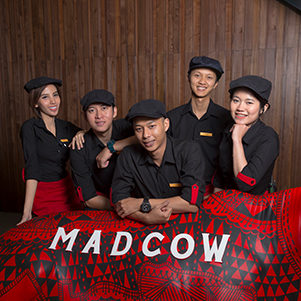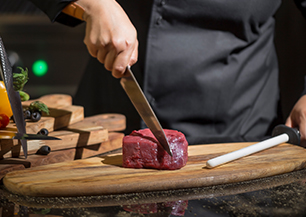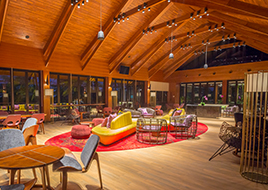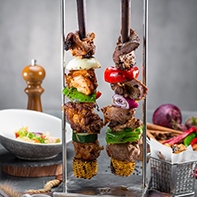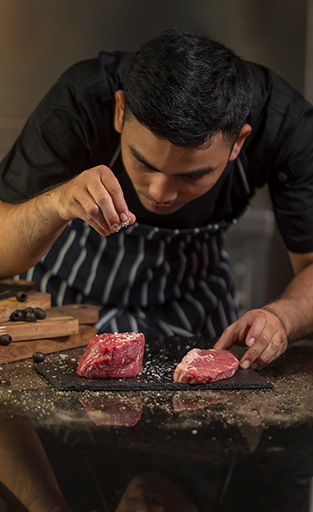 Perfected Dishes,
Unforgettable Experiences
Our menu features an array of ingenious techniques and premium ingredients. In addition to MAD GRILL, our steak selections that feature meticulously curated beef resulting in unmatched flavour and texture, the diverse menu offers something for everyone. Enjoy freshly made salads and starters, delectable soup selections, rolls up, homemade pasta & handcrafted burgers, and the enticing Premium & Asian Favourites. To complement the main courses, our team of amatory chefs craft a range of seasonal sides that will intrigue your appetite and exceptional desserts as the perfect indulgent to finish any meal.